About
Me
Let me tell you a few things...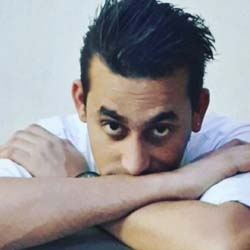 Bio
Hi, I'm Bishal. Nice to meet you.
Since beginning my journey as a front-end developer started few years ago, I've done some web development projects for agencies, and collaborated with talented people to create digital products for both business and consumer use. I'm quietly confident, naturally curious, and perpetually strengthen my skills. I tend to code things from scratch, and enjoy bringing ideas to life in the browser.
Optilian
Junior Web Developer
Paris, France
Jan-2018 To Apr-2018 (Contract)
Worked as an active team member in couple of Front-End Development projects using HTML5, CSS3, Javascript, jQuery, and Bootstrap.
Amadeus IT Group
Software License Management
Erding, Germany
Dec-2016 To May-2017 (Internship)
Worked as an intern in Security & Standards Department where I was responsible for Software License Management, Documenting New Software Purchases/Renewals, Managing Software Inventories, Data Analysis, Data Management, Data Quality Improvement, Weekly reports production as per software license consumption, Tracking & documenting errors to find the possible solutions.
Darshan Tech Pvt. Ltd.
Junior Web Developer
Kathmandu, Nepal
Jan-2013 To Aug-2015
As a Junior Developer, actively engaged in several frontend web development projects. Web design and development (psd-html). Responsive web development using HTML5, CSS3, Javascript, jQuery, Bootstrap, ASP.Net, C#, SQL Server. Windows Form Application Development using C#, SQL Server.